Anniu
2019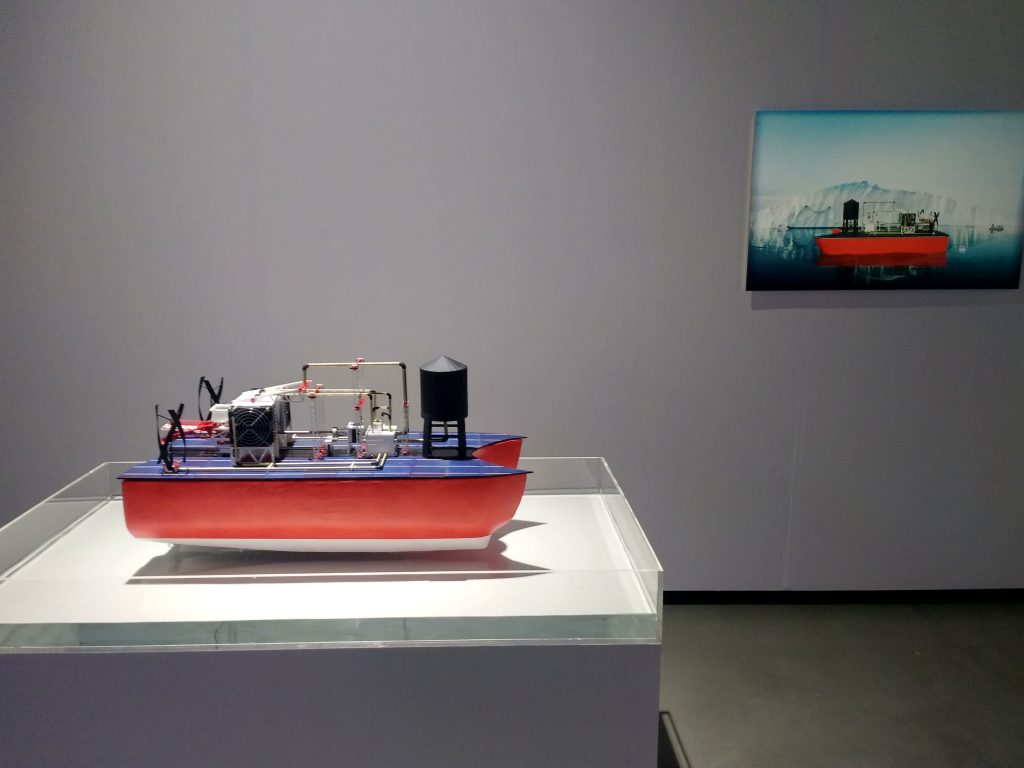 The relentless alterations made by humans to the Earth's ecosystems have reached a critical point where even the landscapes themselves are undergoing transformation. According to "Discovering Antarctica," these changes have led to a rise in global water levels due to the melting of the Antarctic ice sheet. In the past five years alone, this ice sheet has shed approximately 800 billion metric tons of ice. This increase in water levels and reduction in ice not only pose a threat to human populations but also have a profound impact on the native Antarctic species, displacing them from their natural habitats.
Introducing "Anniu," a vessel designed to address this crisis. "Anniu" produces ice cubes, each approximately 2.5 centimeters in size (a standard drink ice cube size). The ship roams around Antarctica, releasing these ice cubes into the water, with the aim of slowing down the melting of the ice sheet and the subsequent rise in global water levels. To power its operations, "Anniu" relies on an array of solar panels that cover its entire deck, complemented by two vertical windmills positioned on the rear side of the vessel.
Anniu – Any kind of snow intended for melting into the water for drinking or cooking.
"Encyclopedia Arctica Volume 1: Geology and Allied Subjects (1947-51)" Work consists of one boat that is dropping ice during the show in a container under it. A digital print of work in its environment.
Digital version of Anniu for the exhibition AMRO20 Mozilla Hubs
Exhibitions
– 2020 20 Mai, "AMRO20", World Wide Web, Linz, AT
– 2019 6 July – 22 September, "UN/GREEN", Latvian National Museum of Art, Riga, LV