Anniu
2019 – …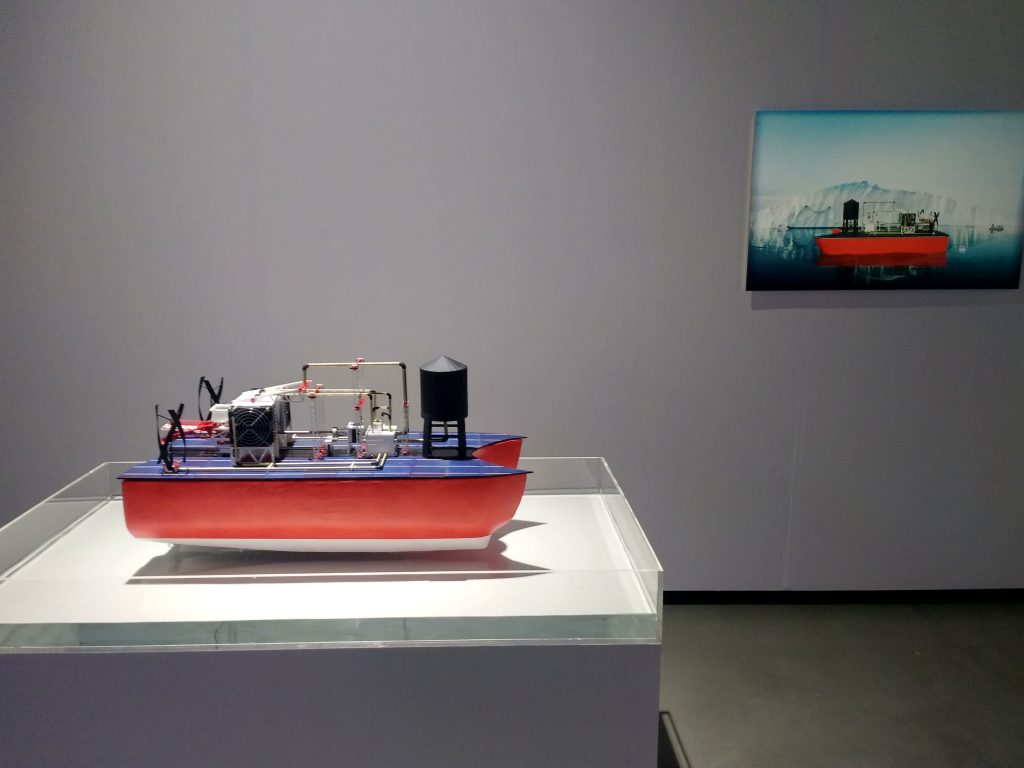 Humans still continue to change the world's ecosystem to the point where even landscapes are changing. According to "Discovering Antarctica" these changes cause rise of the global water level as a result of Antarctic ice sheet melting. The ice sheet covering Antarctica has lost ~800 billion metric tons of ice in the past 5 years. Water rising and ice shrinking are not only posing a danger to humans but are having impact on native Antarctic species by pushing them away from their habitat. "Anniu" is a ship that produces, approximately 2.5 cenemeters in size, ice cubes (standard ice cube size for a drink). "Anniu" drifts around Antarctica dropping out ice cubes in the water to slow down ice sheet melting and rising of the global water level. The ship gets power from solar panels that cover the whole deck and 2 vertical wind mills that are back side of "Anniu".
Anniu – Any kind of snow intended for melting into water for drinking or cooking.
"Encyclopedia Arctica Volume 1: Geology and Allied Subjects (1947-51)" Work consists of one boat that is dropping ice during the show in a container under it. A digital print of work in its environment.
Digital version of Anniu for the exhibition AMRO20 Mozilla Hubs
Exhibitions
– 2020 20 Mai, "AMRO20", World Wide Web, Linz, AT
– 2019 6 July – 22 September, "UN/GREEN", Latvian National Museum of Art, Riga, LV