akA / CloudFarm
2015
The quality of groundwater is heavily affected by modern life: industrial discharges, urban activities, waste disposal and other human activities contaminate drinking and irrigation water with undesirable pollutants. Looking for innovative ways to supply agricultural fields with clean water, artist Rihards Vitols is currently experimenting with a new type of agronomy that relies on "cloud-farming". In his scenario, farmers will raise thousands of helium balloons above their land to collect water from the cloud.
/Régine Debatty on WeMakeMoneyNotArt/
akA started as an art work about clouds. I was interested in collecting and archiving data from clouds above my great-grandparents land. I started gathering data using weather balloons. I attached moisture and temperature sensors to them, filled with helium and launched them. A day later I noticed that balloons are losing height. I pulled one of them down to check if there was a leak. Instead I found that small water drops have been gathering on the balloon surface. During the autumn a lot of people around me were talking about the future of water and pollution impact on groundwater. This is when the idea to collect water from clouds came to my mind. I called this work akA it translates to a well. Because it is palindrome in Latvian I put capital a in the end as the water comes from the sky not the depth of earth. Doing all this on a farm led me to an idea to create a CloudFarm. For that I invited an architect Ivars Veinbergs to help me to design a concept of the farm. CloudFarm project is still in process and we are working on a more efficient way for water collecting, purifying  and storing it.
Data Collecting
Everything started with an idea to collect data from clouds for an installation that would recreate similar consistent clouds in a 70 litre glass wine jars offline and in real time. Seeing that I can collect water from clouds, this data gained a new meaning for me. Now it can be used to inform a potential buyer of the land  how much the sky over the land is cultivable.
Data Interpretation
Data was collected in four places on the property. Having lots of numbers is not an easy task to show them in a readable manner. Therefore I created two different data visualizations. The first is graphical images which show the difference between temperature and humidity. The second one is 3D objects which show humidity in the clouds, more abstract shape means more humidity.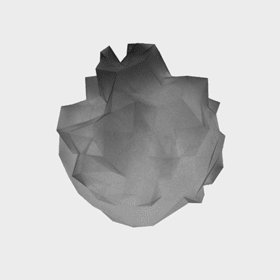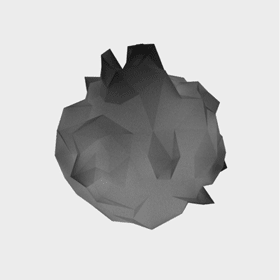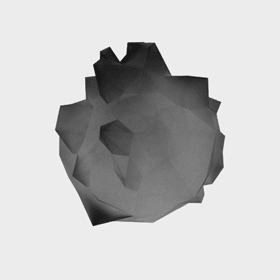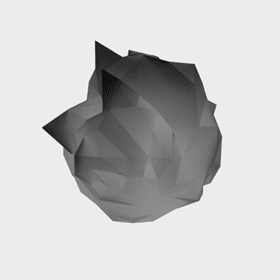 CloudFarm
Me and I. Veinbergs have been working on this part on and off. We are still figuring out how to make it happen so there would not be any issues regarding launching balloons, collecting water without pulling them down, purifying and maintaining gas inside balloons without pulling them down for refueling them. Meanwhile here are some sketches that we have worked on.
Exhibitions
– 2018 23 February – 20 May, "The Future State", Arsenals Exhibition Hall of the Latvian National Museum of Art, Riga, LV
– 2018 6 – 10 February, "Experimenta", Arts Science Biennale, Grenoble, FR
– 2016 30 September, "Researchers'Night", Liepaja University, Liepaja, LV
– 2016 1 July – 25 September, "Weather or Not", MU gallery, Eindhoven, NL
– 2016 9 – 11 May, "Balance Unbalance", Manizales, CO
– 2015 7 October – 7 November, "North. Transformative Ecologies", RIXC gallery, Riga, LV
– 2015 19 – 30 August, "Transformative Ecologies", Maison du Design, Monsa, BE
– 2015 20 – 24 May, "Virtuosi", KIBLA Multimedia Center, Maribor, SI
– 2015 17 April – 17 May, "Virtuosi", RIXC gallery, Riga, LV